Bridge It is a bridge building simulator by Chronic Logic that combines impressive physics with addictive gameplay.
Bridge builders can be hard to find on Steam Greenlight, but that's okay, because those looking for a realistic simulator needn't look further than Bridge It. Featuring challenges ranging from easy to complex, the game has plenty to offer the everyday armchair engineer. Further, the strategies that can be deployed on any given challenge are technically limitless, although tried and tested bridge building techniques do tend to provide the sturdiest results.
Bridge It goes beyond the average bridge building game by progressively adding various types of materials and advanced options, which in turn add to the strategic element of trying to build the best bridge you can for the lowest cost. Hydraulic bridges are particularly fun to build, as they fold outward allowing massive ships to pass underneath. Regardless of whether or not your an experienced engineer, you will certainly find something to enjoy in Bridge It.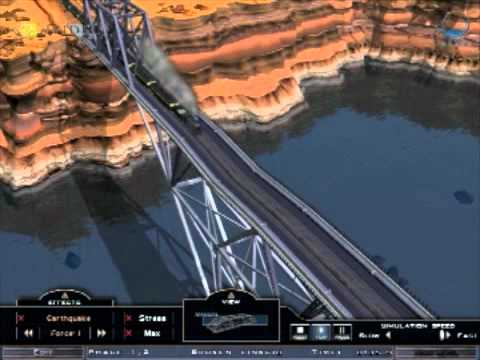 Features:
- 30 bridge building challenges ranging from novice to expert difficulty
- Cars, trucks, trains to drive across your bridges
- Boats to really test your draw bridges
- Build suspension bridges, draw bridges and more!
- Ability to save out and swap levels with friends
- Scoring system rewards clever design and cheap bridges
- Intuitive editing tools allow you to build beautiful bridges
- Narrated tutorial levels
- Earthquakes to really put your bridges through their paces!
If you enjoy helping motorists get from A to B, check out Bridge It on Steam Greenlight today!