If you aren't afraid of the dark, maybe you should try playing Grimind by Paweł Mogiła and see if that changes.
Grimind is a 2D platformer that uses streamlined controls to help you navigate the levels. It also uses physics to affect the environment. You can pick up and throw items to modify the environment and help you maneuver around, which you often must do to solve logic puzzles as you progress. Once you get the hang of climbing and moving objects around you will encounter the game's intense horror element. The music and lighting drastically change and all of a sudden you will be on a mad dash to avoid being caught by what look to be demons. They will chase you relentlessly until they catch and kill you, or until you manage to escape them. Grimind manages to keep you in suspense and fearful of what could be lurking just outside of view.
Pawel has done a great job with using light, or lack thereof, to increase the suspense this game brings to the table. Sometimes the music will change and the lighting will dim, but nothing happens. This causes you to freeze in fear for a moment while you anxiously survey the scene looking for threats. Grimind flows like any great platformer does, as you can traverse the environment in many different ways. You are able to grab items and also environmental pieces, which makes it more interesting and gives you many different ways to pass through any given area. In Grimind, you may be tempted to relax and take in the dark scenery, and you can, but you will always need to keep a close watch out for the horrors that are after you. You're never safe.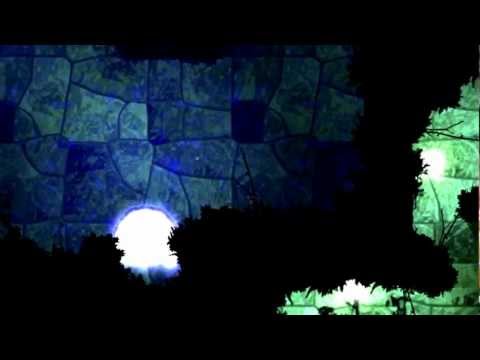 Features:
Dynamic gameplay combined with a frightening experience
Physics based gameplay – It gives you the possibility to do whatever you want. Every single dynamic object can be dragged, carried or thrown which gives you enormous freedom.
Narration – While playing, the character is talking, telling the player what he feels, if he's scared, or what he thinks about the current situation.
Challenge! – Grimind isn't an easy game, so you can forget about holding just one key and passing through the levels. Besides dexterity and input skills, there is also a large number of logic puzzles to solve. Your brain will be tested and you'll not get bored.
If you like platformers and also enjoy a good suspense game then you should definitely head over to Steam Greenlight and give a thumbs up for Grimind.