Roaring down the Greenlight Freeway is the episodic point and click adventure Kentucky Route Zero. From the very first sight you can tell that creators Cardboard Computer have made something special, mixing up old school Americana storytelling, bluegrass and a distinct Another world feeling.
Kentucky Route Zero revolves around a magical highway situated in the caves of Kentucky and follows a small cast of characters that travel it. The creators say that the focus is 'on characterization, atmosphere and storytelling rather than clever puzzles or challenges of skill'.
Kentucky Route Zero is nothing if not immersive with it's dynamic lighting and completely 3d rendered fore and backgrounds. The bread and butter, that ties all the wonderful storytelling together is the fantastic digital soundtrack by Ben Babbitt and the soulful and haunting tones of The Bedquilt Ramblers.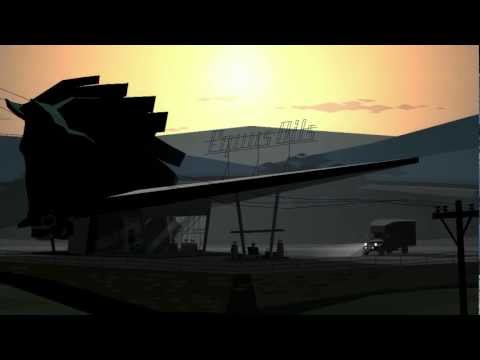 If Cardboard games can fill the boots of old classics like Monkey Island and Maniac Mansion, we're all in for a treat. Head to Kentucky Route Zero's
Steam's Greenlight
and cast your vote!