If you've been reading my previews, this one will come as no surprise. I love dungeons. I love monsters. I love retro stuff, especially when it's given a modern remodelling. RobotLovesKitty's Legend of Dungeon is a cornucopia of all of my favourite things. If it had motorcycles, I'd be voting for it for greatest game of all time forever.
Quoting from their Steam Greenlight page, Legend of Dungeon is a '1-4 Player Co-Op Roguelike-like Beat'em'up with dynamic lighting on awesome pixel art', which to be honest, is pretty humble. Legend of Dungeon showcases swords, axes, weapons, magic spells and potions within procedurally generated levels with the added challenge of permanent death. With the addition of online leaderboards, battling to the top with 3 of your buddies simply couldn't sound more fun.
Legend of Dungeon is like an elegantly beautiful poem written just for the Atari 2600. For those that aren't familiar, let's just say the lighting effects are fantastic and actually add to the game's feel and depth. Thus far it's in the alpha stages of development with new content is being added constantly, so when it finally comes out, know that it'll most definitely be packed to the brim with a swarm of monsters and multitude of weapons and items.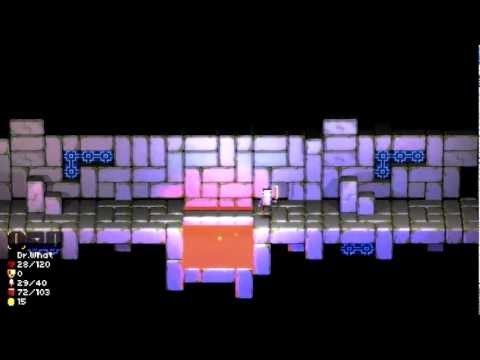 Features:
1 to 4 Player Cooperative Gameplay
Real Time Beat'em'up Combat
Permadeath
Dynamic Lighting and Real-Time Shadows …on Pixel Art!
Dynamic Music
Randomized Content
Online Score Board
I have really high hopes for Legend of Dungeon, so head over to their Steam Greenlight page and cast your vote. Make sure to check out the other preview videos on their page, because if they can't excite you, then I don't know what will.