Designed by Ovos Software, Ludwig is a third person platforming/puzzle game that uses a colourful narrative to drive the story, which is aimed at teaching children ages 11 and up about renewable energy.
Directly from their Greenlight page, they write – "[Ludwig is] a physics learning game on renewable energy. But does it look like one? Judge for yourself." It's a compelling statement. Watching the trailer, you'd never know that the game is intended to be used as a learning module about renewable energy and the different types of energy people around the world use.
Not straying far from the WALL-E story, you play as Ludwig, an adventuring robot sent on a mission far and wide to look for new sources of energy for the people of Earth. They've greedily used up all the fuel on the planet, and need to look elsewhere for their energy supply. Ludwig somehow founds his way back towards earth and, through a freak accident, wrecked the Human's lifeboat as he crash landed on the planet. Now it's up to you to fix your ship, get to the lifeboat and save the people of earth.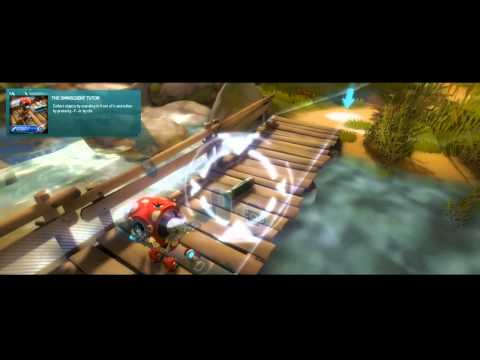 FEATURES
Explore the area where the spaceship crashed or an enormous dam, travel by balloon through the snow and ice or cross an almost endless desert. There's so much to discover!
Find the weirdest components and construction plans. Use them to develop practical new gadgets to supply Ludwig with energy!
Discover physical phenomenons and analyse them in order to reveal the laws of physics and solve the tricky puzzles in the game.
thrilling storyline arching over 4 unique environments
more than 8 hours of gameplay
developed with physics-teachers, pupils and educators – 100% curiculum based
comes along with didactic materials for school useage
It's hard for any teacher or parent to keep kids engaged, especially when there are so many competing mediums, so Ovos plans on fighting fire with fire. This approach makes a lot of sense, and hopefully with enough votes we can see Ludwig greenlit and in turn see more games that are not only a ton of fun to play, but also teach the player valuable lessons.