With the obvious eastern culture cues and a name like War of the Human Tanks,  you can't help but think that you're in for a unique experience. And you, dear reader, would be right.
War of the Human Tanks is a tactics-style strategy game in which you are pitted against an enemy general to a battle over the Kingdom of Japon using your ground troops called 'Human Tanks', which are exactly what you think they are. The gameplay focuses on using your tank's advantages to their fullest potential, while mitigating their weaknesses. There's a balance of low range, tough units, and high range weak units as with most tactics games, but with lots of variation. For instance, long range units can also have their shots stopped by an 'Interceptor' unit. There's also a command unit you need to defend, or you lose the game. These changes in game mechanics add a twist to the normal Tactics format.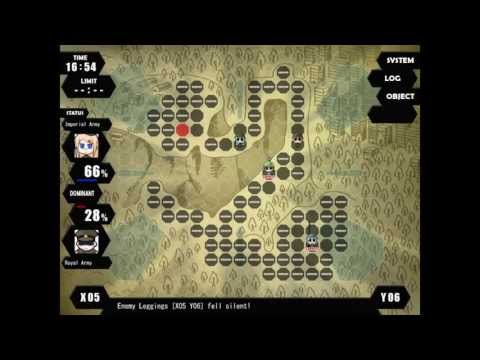 Features
Fast-paced strategic battles in over 30 maps
Use resources earned from battles to develop new tanks
Customize your tanks with various modules to deadly effect
Multiple endings based on your performance
Replay the story keeping your previously earned units and resources
Free battle mode to practice and gather extra supplies
English localization features two all-new bonus maps, hand-drawn battle backgrounds and an improved user interface
If you like Anime and Tactics games, War of the Human Tanks still needs your votes! Give them a thumbs up on their Greenlight page today!